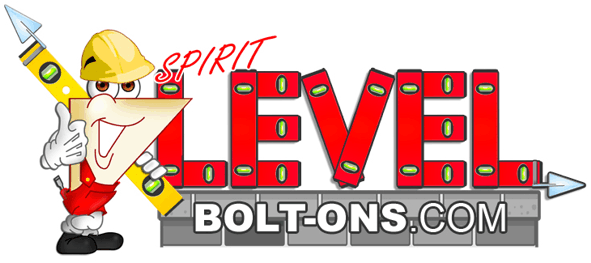 Spirit Level Bolt-Ons -
The New Range Of Mini Attachments For Your Spirit Level!

These mini attachments to your spirit level take the hassle out of picking up and putting down different tools every two minutes, when you just need to carry out those finishing touches to a job, or when you're trying to level a fence post in concrete and needing to find an extra pair of hands to mush the mix around, whilst holding the post firm and level. If you've tried doing this yourself, you'll get exactly what these do and they'll become an invaluable part of your tool armoury. We're not giving too much away at the moment but they're universal for ALL spirit levels, titanium strength and very lightweight!

Coming Soon, Patents Pending Worldwide...